EMPOWERED BEAUTY AND WELLNESS: A 7 DAY SUMMER JUMPSTART TO SKIN & GUT HEALTH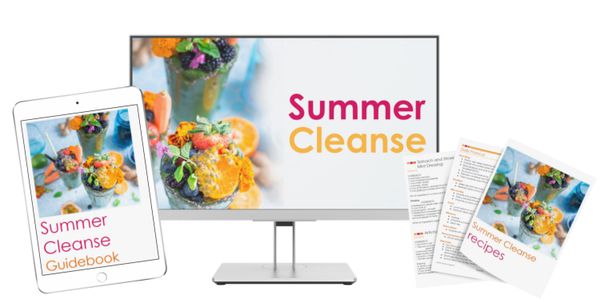 EMPOWERED BEAUTY AND WELLNESS: A 7 DAY SUMMER JUMPSTART TO SKIN & GUT HEALTH
This is your registration for the scheduled program, Empowered Beauty and Wellness:
A 7 Day Jumpstart to Skin & Gut Health.  $147
Access to program materials and other information about the details of the program
will be sent via email. Please provide a valid email address
upon check out.  Thanks.
Comprehensive Program for 7 days to help you cleanse your skin and gut.  
Included in the program are the following:  
Jumpstart Guidebook
Client Journal Assessment
Skin Care Protocol
Daily Protocol
Whole Foods Meal Plan and Recipes
Tips on Food Shopping, Food Preparation and Cooking Tips
Toxin Reduction Tips and Tools.
4 Main videos to watch.
Private Facebook group for support. before, during and after the cleanse
Email Support
Bonus Materials
Skin Analysis ( Submit to me for Skin Care Recommendation)
Skincare Ingredients Shopping Guide
Educational Skin and Gut Health Information
Free Skin Analysis and skincare recommendation


ADDITIONAL RELATED OFFER:  
Do you need the following too?  If yes, you can select from the menu above the ADD TO CART Button.  
Detox Facial Kit (Choose)  FREE SHIPPING (

within the US Only)

  in one of these intro kits if purchased together with the JUMPSTART PROGRAM.  Contact us for international shipping.  
Other Detox Supplies in our Store Available  by CLICKING HERE
Happiness Guarantee: 
Once the program materials have been sent out, there are no refunds!
Terms and Conditions
Disclaimer
Privacy Notice
Digital Services
Ebook Term of Use
Reviews