Viviscal Professional Thin to Thick Elixir 1.7 fl oz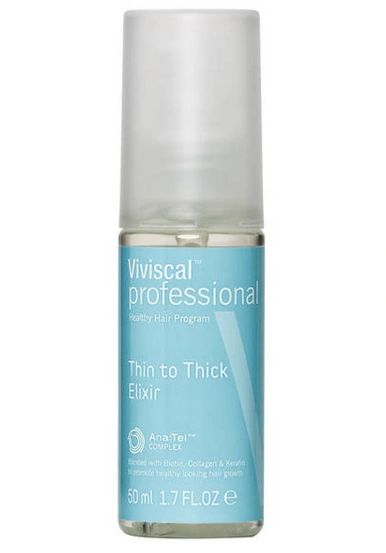 Viviscal Professional Thin to Thick Elixir 1.7 fl oz
This product is available in our salon but needs authorization if to be purchased online.  Please contact us at support@h21central.com.
Retails for $35.00
Viviscal Professional Thin to Thick Elixir 1.7 fl oz
This is the ultimate lightweight, densifying leave-in treatment that encourages thicker, fuller hair. Non-greasy, easy to apply treatment.  
Great for all hair types, including dry, damaged and color-treated.  Free of sulfates, parabens, and artificial dyes.A proprietary complex derived from grape seeds and pea sprouts helps encourage thicker looking hair, while biotin, collagen and keratin help nourish follicles.
For best results use Thin to Thick Elixir  alongside Thin to Thick Shampoo,  
Thin to Thick Conditioner, and Viviscal Professional Supplements.
Reviews