VIP International Kombucha + Matcha - SUPREME COOL 80g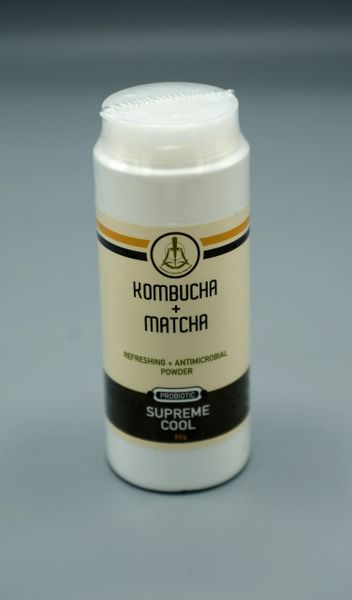 VIP International Kombucha + Matcha - SUPREME COOL 80g
VIP International Kombucha + Matcha - SUPREME COOL- 80g 
This is a cooling powder that can be used from head to toe. 
Kombucha - helps boost skin immune system to stay healthy, skin protector, brightens the skin.
Matcha Green Tea - Helps moisturize and neutralize free radicals, provides antioxidants, stimulates cell regeneration, hydrates, and nourishes the skin.
Combined with sunflower oil, grape seed oil, lavender oil, and squalane. 
Recommended to use for all skin types and does not leave any grease.
Reviews