BIOELEMENTS V-NECK CREME 44ml/1.5oz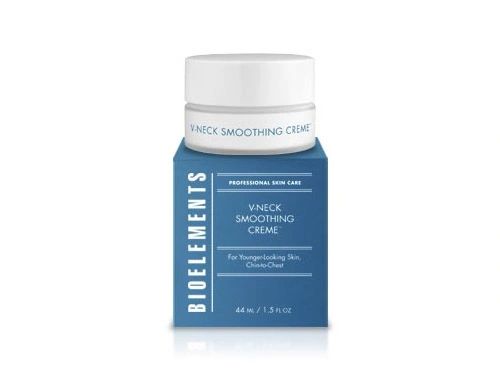 BIOELEMENTS V-NECK CREME 44ml/1.5oz
BIOELEMENTS V-NECK CREME 44ml/1.5oz
Known to repair deep neck creases, freckles on your chest, and crinkly, weathered skin - cleavage-to-chin. Fueled with potent anti-wrinkle peptides, moisturizing hyaluronic acid and a powerful pigment lightener. Instant results include smoother skin with improved texture and tone. When used faithfully, you'll experience a fading of freckles, less depth to neck creases and younger-looking v-area skin.
Visibly improves depth of line appearance 




Brightens past damage caused by the sun 




Smoothes out skin texture



Purchase your own now. 
Reviews