Talyoni CBD Herbal Tincture Digestive Aid Formula 0.33oz/10 ml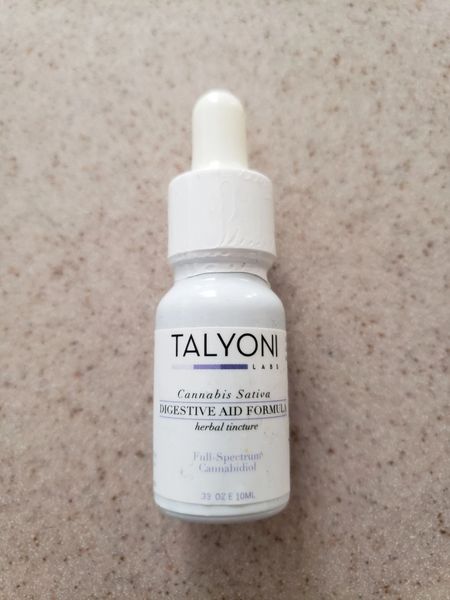 Talyoni CBD Herbal Tincture Digestive Aid Formula 0.33oz/10 ml
A concentrated CBD oil and digestive aid complex delivering an array of health benefits.
Contains 850MG of CBD/oz
Works with neuroreceptors to reduce inflammation and alleviate pain.  Ginger is a natural digestive aid that can also assist in relieving nausea, motion sickness, and pain.  Contains Hemp Seed Oil that helps reduce inflammation and promotes relaxation. 
Direction:
Fill Dropper. Release oil under the tongue. Hold for 30 to 90 seconds before swallowing.
Ingredients:  
Cannabis Sativa Seed Oil, Ginger Root, Cannabidiol, Echinacea Purpurea Herb.
Reviews