Talyoni CBD Herbal Tincture Daily Wellness Formula 1 oz (New Package)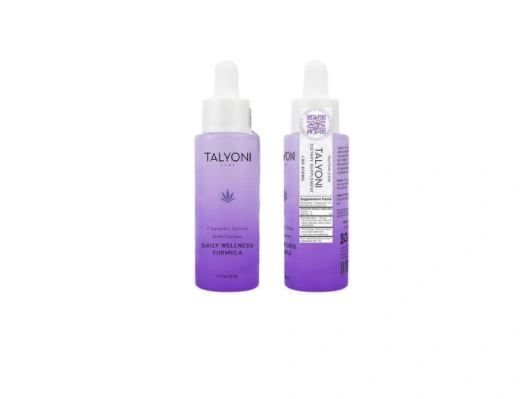 Talyoni CBD Herbal Tincture Daily Wellness Formula 1 oz (New Package)
Experience the nutritive and overall health and wellness benefits of concentrated CBD-infused hemp seed oil. Hemp seed oil is packed with essential fatty acids omega 3 and omega 6 that can help improve your mood.  

28.33mg CBD per 1mL

 

Concentrated CBD oil delivers a comprehensive array of health and wellness benefits.   Rich in omega 3 and omega 6 essential fatty acids that can improve overall mood.

Cannabis has been used in medicine for thousands of years.   It has been proven to treat a variety of medical afflictions, from multiple sclerosis and epilepsy to a wealth of neurodegenerative disorders.  CBD is non-psychotropic and possessed anti-inflammatory benefits.  This ingredient aids in calming stressed skin and mind.  

CBD is also a powerful antioxidant that protects the skin from 

free radicals like UV rays, smoke, and environmental pollutants.  
Packed with an array of essential vitamins, minerals, proteins, and fatty acids, CBD provides a comprehensive approach to overall skin health. Vitamins A &D repair skin, support cell growth and inhibit oil production to help keep skin soft and supple. B complex vitamins serve as part of the construction process for skin, hair, and nails to prevent dermatitis, hair loss, and other skin conditions. 
This product is specifically formulated to be eco-friendly, cruelty-free, and made with love to soothe your mind, body, and soul. 


Direction: 

Fill the dropper and release the oil underneath the tongue. Wait for 30 to 90 seconds before swallowing.

Ingredients:  
Caprylic/Capric Triglyceride, Cannabis Sativa (Hemp) Seed Oil
Reviews