Sunny Love Skirt Pants (LGS-024 Leaves Design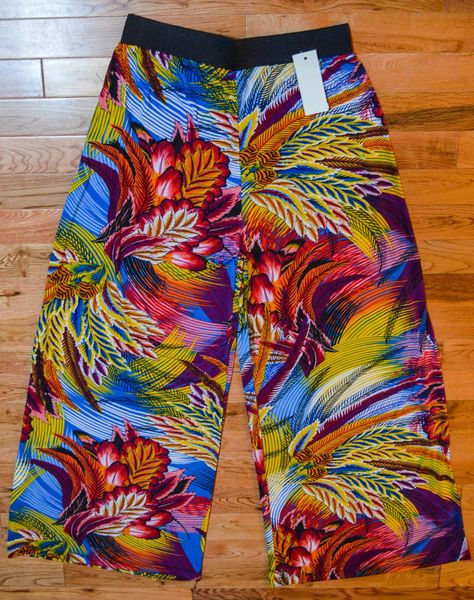 Sunny Love Skirt Pants (LGS-024 Leaves Design
Sunny Love Skirt Pants (LGS-024)
This is a women's fashion casual skirt pants with wide leg. Can be used daily inside the house or outside the house.

Rubberized Waist.
One pocket on Right side and one on Left side.
One size fits most. Can fit XL/XXL. Waist 13.25 inches front side only unstretched. Length 41.5 inches
Multi-colored summer leaves design.
Lightweight.
95% polyester, 5% Spandex
Made in China
Reviews