Stainless Steel Nail Cross Necklace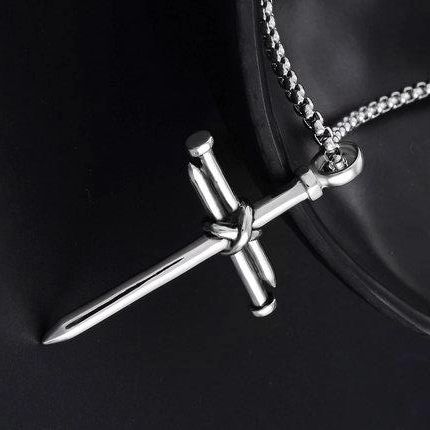 Stainless Steel Nail Cross Necklace
Stainless Steel Nail Cross Necklace  showcases a great symbol of torture turned into a symbol of salvation, faith, and sacrifice. 
It represents the Crucifixion of Jesus Christ and the redeeming benefits of his Passion and death. It's the symbol of our Faith in him. 
Let this be a reminder of our spiritual selves and the love God gave us on the cross.  Wear it with pride. Be a bold witness of God's love. Spread the name of Jesus into the world.
It's a great gift even for your non-christian friends to help bring them closer to the truth.

Color: Silver

The pendant measures 5.6cm long and 3.4cm wide.
Made of premium grade Stainless Steel that's resistant to rust and tarnishing
WARNING: Not intended for children under 12 years of age.

Reviews