SOCKS FOR CHARITY (HALF DOZEN)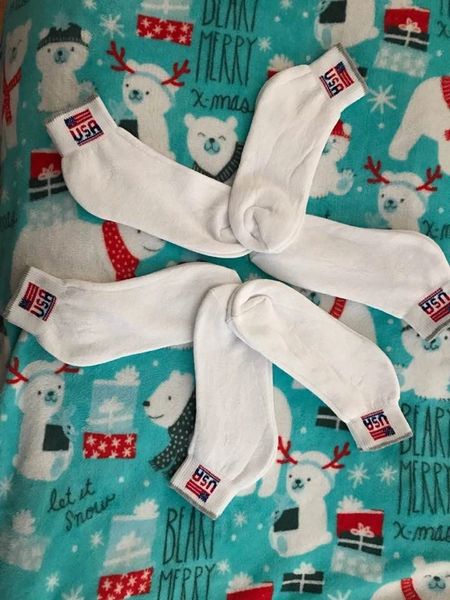 SOCKS FOR CHARITY (HALF DOZEN)
SOCKS FOR CHARITY (HALF DOZEN PAIRS OF SOCKS FOR YOU AND HALF DOZEN PAIRS  OF SOCKS FOR CHARITY) 
Color:  White 
Size: 9-11
Shoe Size:  5-10
80% Cotton/15% Polyester/5% Elastic

Made in Pakistan
Brand:  Mario Garcia
Socks keep feet dry, warm, and comfortable, and help protect from disease.

Believe it or not but new socks are the least donated items of clothing but one of the most needed items.

So why not give joy to the veterans, the homeless and/or the needy with new socks!!!
1/2 Dozen Socks for $12 plus Shipping for you and
1/2 Dozen Socks To Be Donated To Our Charity Of Choice.
Our Charity of Choice Right Now:
St. Vincent De Paul (Socks will be added to the Monthly Hygiene Kits and will be donated to the VA Hospitals )
Reviews