Denice Scrub Capri Pants Blue XL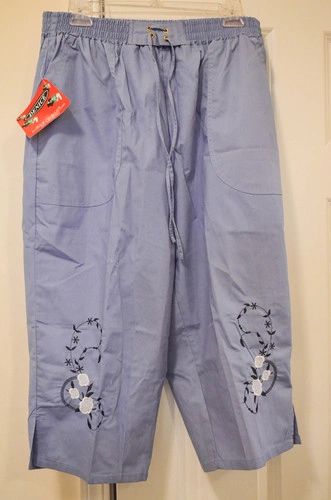 Denice Scrub Capri Pants Blue XL
Denice Scrub Capri Pants Blue XL
Retails for $19.99. ON SALE NOW!
65% Polyester, 35% Cotton

Waist 30" unstretched. Garterized with ties.
Hips 41"
Length 30"

One deep pocket on the right and one on the left.
Embroidered flower/leaves design on each bottom front part of the capri.
3.4" slit at the bottom on each lateral side of the capri.

Stylish. Comfortable.

Machine Wash. Cold Water, Gentle Cycle, DO NOT BLEACH!
Purchase now.
Reviews