REDKEN GUTS 10 VOLUME SPRAY FOAM 10.5 OZ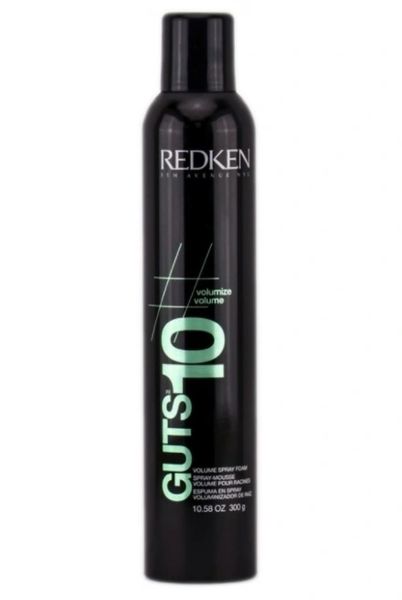 REDKEN GUTS 10 VOLUME SPRAY FOAM 10.5 OZ
Give a boost to your hair with flexible fullness and bold, gutsy style. Best-selling medium control root targeted volume spray foam for all hair types.

Lifts up the roots or provides all-over volume, providing a lasting, natural, and flexible feel.
Guts 10 is a volume spray foam that provides hair with root volume and texture like no other. The product features a targeted application for customized volume.

Reviews