Queen Helene: Placenta Hot Oil Treatment (1oz/29.57 ml) (Lot of 2)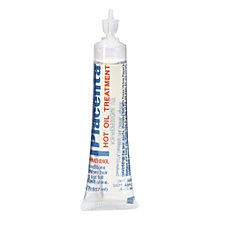 Queen Helene: Placenta Hot Oil Treatment (1oz/29.57 ml) (Lot of 2)
Queen Helene: Placenta Hot Oil Treatment (1oz/29.57 ml) (Lot of 2)

Do your own Hot Oil Treatment in the privacy of your home with Queen Helene: Placenta Hot Oil Treatment.
Deep-conditions and nourishes hair to brings out hair's full brilliance and radiance. Replenishes lost moisture. Restores suppleness and manageability. Protects hair from further damage. Contains Panthenol.
You will get two tubes of Placenta Hot Oil.

Reviews