Prolific Basics Isopropyl 99% Alcohol 32 fl oz/946 ml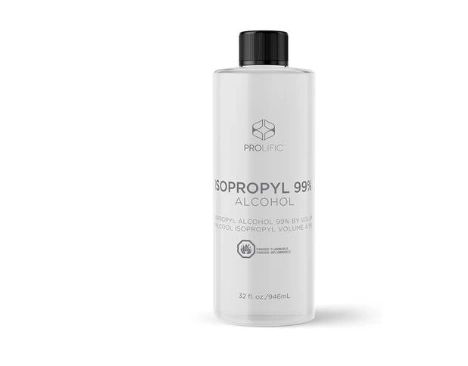 Prolific Basics Isopropyl 99% Alcohol 32 fl oz/946 ml
Prolific Basics Isopropyl 99% Alcohol 32 fl oz/946 ml
Isopropyl 99% Alcohol is a multiutility formula that cools and cleanses without any inert ingredients. Unscented.
Apply alcohol to the body externally and massage until the liquid has absorbed into the skin. Does not contain Ethyl or Grain Alcohol and is not sold as a substitute.

Ingredients:  Isopropyl Alcohol, Water/Eau (Aqua).


Reviews