PINK PEWTER BERNADETTE- DETACHABLE STRETCH BAND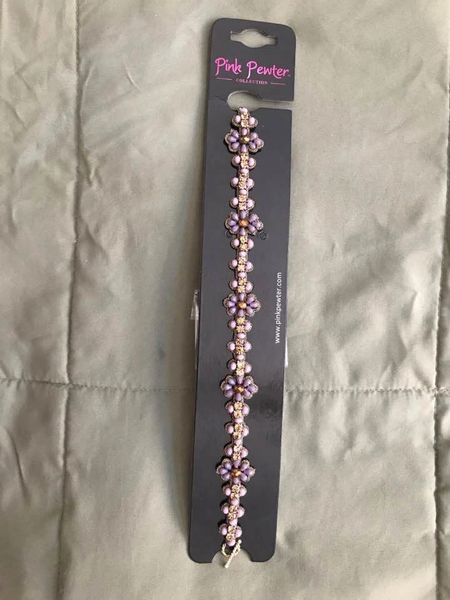 PINK PEWTER BERNADETTE- DETACHABLE STRETCH BAND
Suede Tie included to interchange with detachable band to create a choker necklace!
This design has a repeating pattern using lilac beads and edged with rose gold lurex thread. Perfectly lined with a velvet backing for a non-slip, no tangle fit.
Includes a suede tie used for closure to create a choker necklace!
Pewter branded silver metal logo charm accents its elastic band. 

Features:
11 1/2 in L, 1 in W
Detachable Band
Double black stretch cord
One Size comfortably fits all
12 in Suede Tie

This fashion forward stretch band can be worn in multiple ways. No Slip, comfortable and versatile.
Perfect for everyday use, and special occasions like weddings, proms, birthdays and other significant events in your life. 


Reviews