PARK LANE - BLUSHING NECKLACE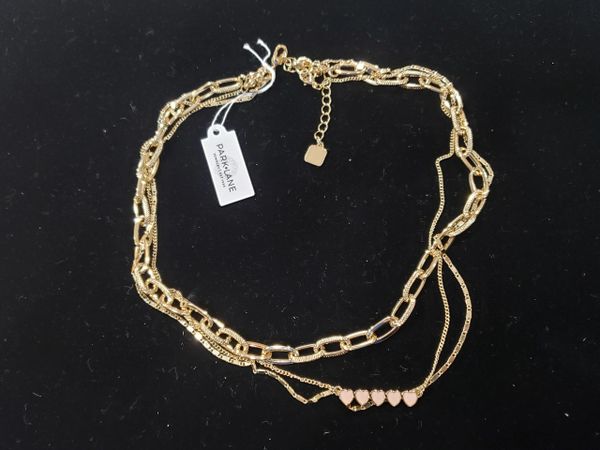 PARK LANE - BLUSHING NECKLACE
This is a blushing necklace that is great for daily use or special occasions and events. 
Color:  Gold
3-in-1 style necklace.
Versatile layering
Unique design: 3 layers of chains that you can wear all together, in two layers, or separately on their own
1st chain: thin chain link,  18.5 inches with 3-inch extension
2nd chain: thin chain with 5 pink hearts pendant, 16.5 inches
3rd chain:  thick Italian chain link, 15 inch

Limited edition.

This listing qualifies for BEST OFFER FEATURE:   Send us your best offer and will see if we can negotiate.  CLICK HERE


Contact us for further inquiries before purchase.
Reviews