PARK LANE - BAMBOO NECKLACE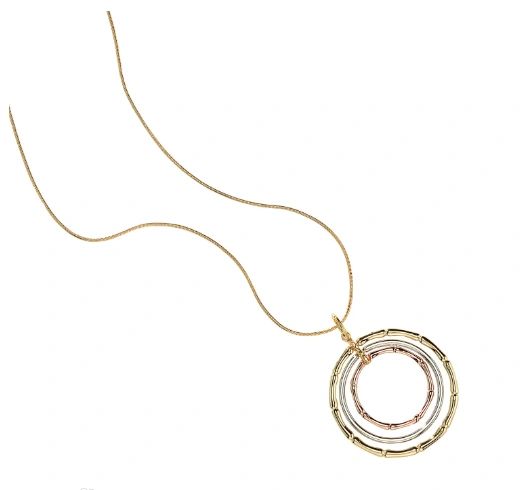 PARK LANE - BAMBOO NECKLACE
This is a gleaming bamboo-motif rings in faux white gold, yellow gold, and rose gold, create the pendant and earrings of this tri-color ensemble that is great for special events or daily use. 
Necklace is 16 inches long plus a 2-inch extension.
Easy to wear, and very light to use. 
A beautiful fall accessory for the outdoors.
Contact us for further inquiries before purchase.
Reviews