Omega Pain Killer Liniment 120ml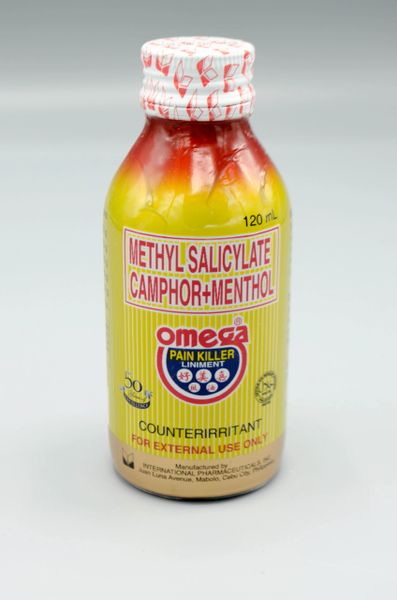 Omega Pain Killer Liniment 120ml
(4 FL. OZ./120ml)
Methyl Salicylate,Camphor + Menthol
Indications: Back pains, muscle and joint pains, muscle cramps, rheumatism, lumbago, nerve pain, arthritis, stiff neck, headache, flatulence, insect bites, itchiness, minor sprains and strains.
Apply a liberal amount by gentle massage into the affected area until skin penetration is complete. Repeat 3 to 4 times if necessary.
For external use only.
Made in the Philippines
Reviews