NOBO Shepra Hoodie Christmas Sweater Santa Body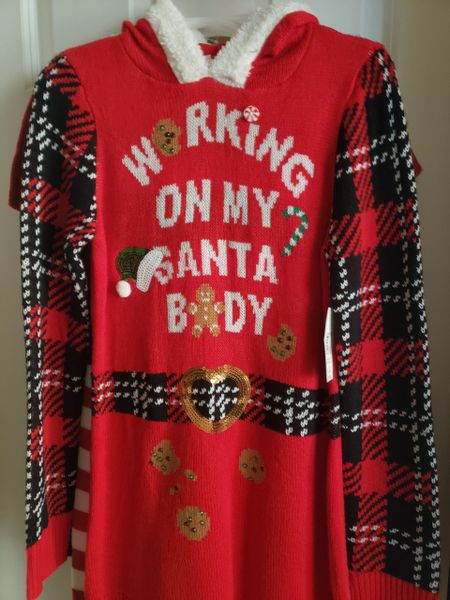 NOBO Shepra Hoodie Christmas Sweater Santa Body
This comfortable NOBO Shepra Hoodie Christmas Sweater Santa Body.
Size: L/G 11-13 or S/CH (3-5) - Indicate which size you want to purchase.
100% Acrylic + 100% Polyester.
A great clothes for Christmas Holidays parties or occasions. 
This also can be a great gift for your love ones or friends.
Made in China. 
If you have any questions, send us a message. 
Reviews