NAYSA CBD Hair Growth Conditioner + Anagain 8oz/237 ml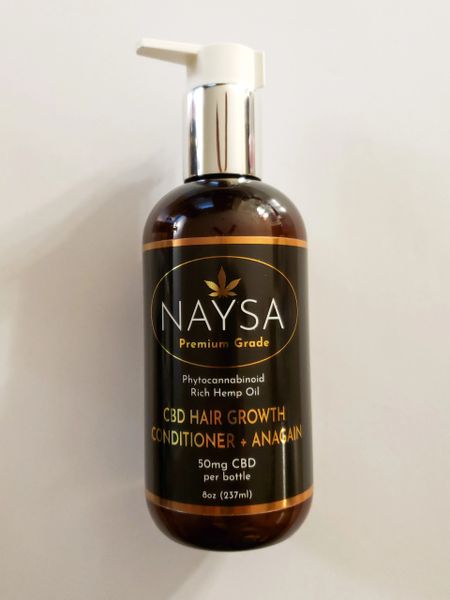 NAYSA CBD Hair Growth Conditioner + Anagain 8oz/237 ml
This conditioner is a natural and powerful moisturizer to soften the hair while locking in nutrients.  Also, stimulates hair growth by directly targeting the dermal papilla cells that are key to the hair growth cycle.    Fights hair loss, promotes healthier, fuller and thicker hair. 

Blended with Anagain and our premium CBD.  Anagain is a unique ingredient derived from organic pea sprout extract that is highly rich in restorative proteins, starch, and fibers.  Ideal for daily use. Great for all hair types, even color-treated and processed hair.  

Contains 50mg CBD per bottle. Our CBD is derived from organically grown hemp.  CBD is rich in Vitamin E and numerous fatty acids, including omega 3, 6, 9, which act as a natural moisturizer and conditioning agent for your hair.  

Reviews