M'LIS WILD YAM Progesterone Cream 2.5 fl. oz. (74ml)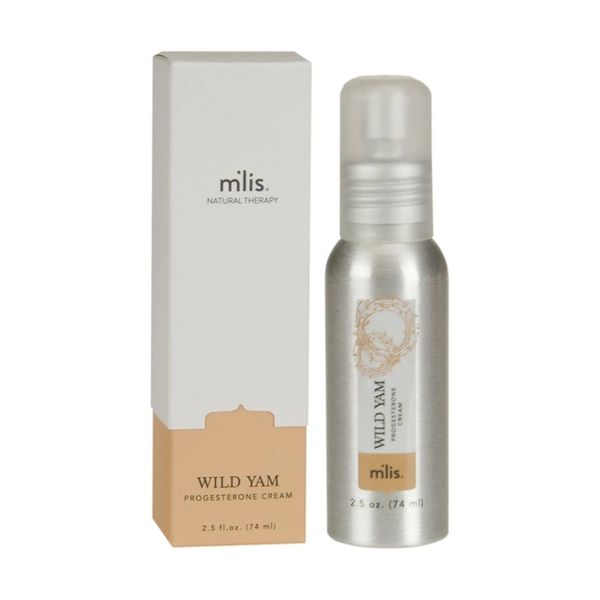 M'LIS WILD YAM Progesterone Cream 2.5 fl. oz. (74ml)
M'LIS WILD YAM Progesterone Cream 2.5 fl. oz. (74ml)
Product Details
M'LIS WILD YAM PROGESTERONE CREAM is a topical treatment that provides these key precursors when applied to the soft tissue areas of the body (neck, chest, stomach, and inside of arms and thighs).
M'LIS WILD YAM PROGESTERONE CREAM is formulated with natural ingredients and hormone precursors to help maintain a balance of estrogen and testosterone in the body.
Progesterone combined with Wild Yam Extract assists in the ultimate formation and balance of progesterone in the body.


Features and benefits:
Nourish aging skin

Optimize midlife balance

Support women during menopause
Helpful Hint: Best results are achieved when used in combination with M'LIS BALANCE
Ingredients: DI Water, Aloe Juice, Sesame Oil, Isopropyl Myristate, Glyceryl Stearate, Stearic Acid, Cetyl Alcohol, Jojoba Oil, Apricot Kernel Oil, Mineral Oil, Vegetable Glycerin, Wild Yam Extract (Progesterone), Tocopheryl Acetate (Vitamin E), Allantoin, Panthenol, Germall Plus, Triethanolamine, Fragrance - Citrus, Versene-100.
Suggested Use: Apply 1/4 teaspoon after bathing to soft tissue areas of the body including neck, throat, breast, stomach, inner arm, or inner thigh. Rotate application sites for best absorption.
















Reviews