M'LIS TRANQUILITY Herbal Stress Relief (90 v-caps)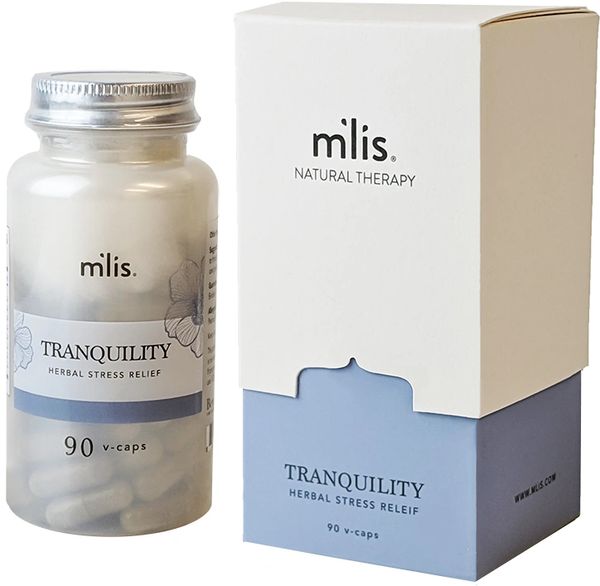 M'LIS TRANQUILITY Herbal Stress Relief (90 v-caps)
M'LIS TRANQUILITY Herbal Stress Relief (90 v-caps)
Product Details
​

M'LIS TRANQUILITY is an enhanced stress relieving formula with the ability to help calm the nervous system without drowsiness and promote relaxation.

100% clean, all-natural ingredients work synergistically to alleviate symptoms without chemicals and without the tendency for addiction.
When taken throughout the day, it will not cause drowsiness, but will aid in calming the nervous system.

Features and benefits:
Reduce stress and anxiety

Calm the mind and body

Alleviate insomnia

The unique ability to help the body restore and maintain maximum performance balance.
Ingredients: Proprietary Blend: Passion Flower, Catnip Herb, Chamomile Flower, Hops Flower, Lavender Flower, Myrrh Gum, Spearment Leaf, Valerian Root.
Other Ingredients: Vegetable Cellulose (Capsule)
Suggested Use
: Take 2 capsules daily, 1 capsule in the morning and 1 capsule in evening (more may be taken if desired, do not exceed 12 capsules in  24-hour period)

















Reviews