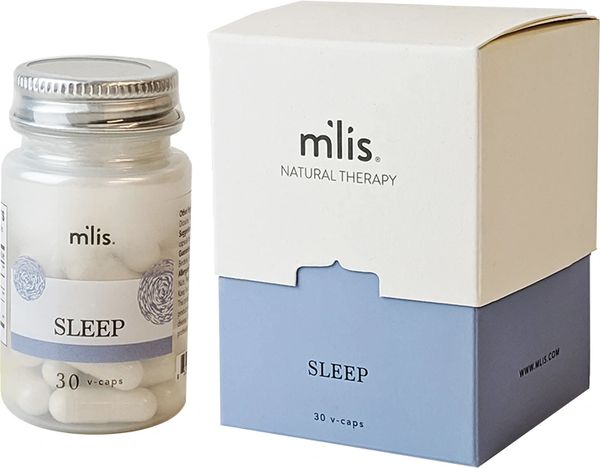 M'LIS SLEEP (30 v-caps)
M'LIS SLEEP (30 v-caps)
Product Details
M'LIS SLEEP supplement uses a special blend of herbal extracts and other naturally occurring substances that help calm the mind and encourage deep, restorative sleep.

100% clean ingredients, non habit forming formulation helps you fall asleep faster, and encourages a deeper, more restful nights sleep. Wake up each day feeling completely rejuvenated with energy and confidence - without feeling groggy or sluggish.
Features and benefits:
Give a sense of calm



Awake feeling more rested

Increase REM sleep

Reduce sleep disturbances throughout the night

Reduces irritabiilty and nervousness

Gives a sense of calm

Chemical and drug free
Key Ingredients: Metalonin, Gamma-Aminobutyric Acid, 5-hydroxytryptophan
Other Ingredients: Vegetable Cellulose (Capsule), Silicon Dioxide, May Contain Organic Rice Flour.
Suggested Use
: Take 1 capsule 30 minutes prior to going to bed















Reviews