M'LIS SALMON OIL Omega-3 (100 softgels)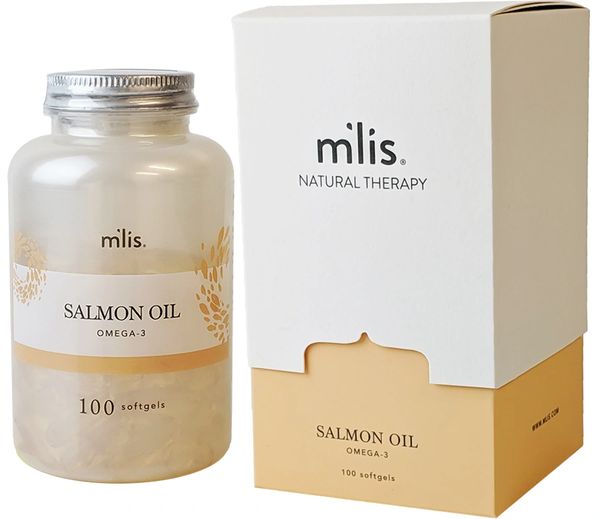 M'LIS SALMON OIL Omega-3 (100 softgels)
M'LIS SALMON OIL Omega-3 (100 softgels)
Product Details
Omega 3 helps prevent cardiovascular disease, cancer, and depression. This nutrient is great for healthy skin, hair, and nails.

Salmon is a renewable, self-sustaining resource. Other fish oils, which are commonly a blend of several species of fish, have a much less consistent

Each serving contains 180 mg of EPA and 220 mg of DHA, two of the most beneficial constituents of omega 3 fatty acids.


Features and benefits:
Balance cholesterol levels

Improve cognitive function

Promote healthy aging

Increase the health of the eyes, nails, and skin

Lowers weight without dieting

Increases bone and joint health
Promotes healthy pregnancies and developing children
Improve mental health
Ingredients: Salmon Oil, Eicosapentaenoic Acid (EPA), Docosahexeanoic Acid (DHA), Omega-3 
Contains Fish: Salmon Oil
Other Ingredients: Gelatin, Vegetable Glycerin.
Suggested Use
: Take 2 soft gels 1/2 hour after breakfast and 2 soft gels 1/2 after dinner















Reviews