M'LIS RELIEF Muscle & Joint Aid (200 v-caps)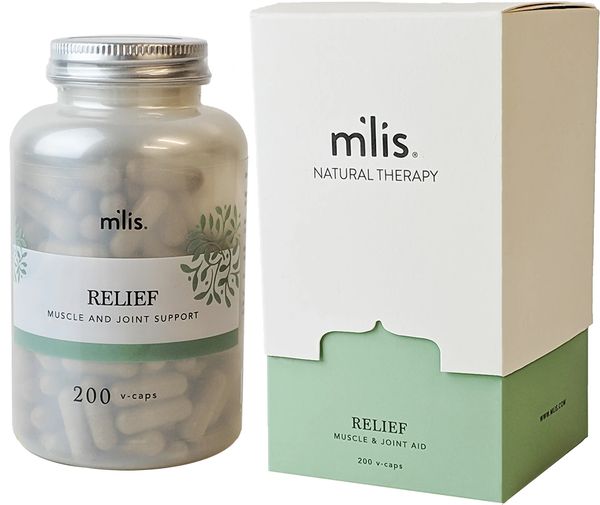 M'LIS RELIEF Muscle & Joint Aid (200 v-caps)
M'LIS RELIEF Muscle & Joint Aid (200 v-caps)
Product Details
M'LIS RELIEF help to rebuild and strengthen body tissue, increase joint lubrication, and reduce inflammation around the joints to assist in body healing.

A natural treatment for arthritis, stiffness, swollen joints, and muscular aches and pains.
Features and benefits:
Strengthen all vital organs

Increase joint lubrication

Reduce inflammation around the joints

Assists body healing by cleansing accumulated toxins and wastes, strengthening all vital organs, helping glands to revitalize themselves, re-establishing chemical balance in the tissues, and rebuilding and strengthening the general health of the body.
Ingredients: Vitamin C, Alfalfa, Yucca, Devils Claw Herb, Burdock Root, Prickly Ash Bark, Licorice Root, Trace Mineral Blend, Sarsaparilla Root
Other Ingredients: Vegetable Cellulose (Capsule), Rice Flour
Suggested Use
: Take 2 to 3 capsules three times daily with a large glass of water













Reviews