M'LIS PROSTATE Natural Hormone Support (180 v-caps)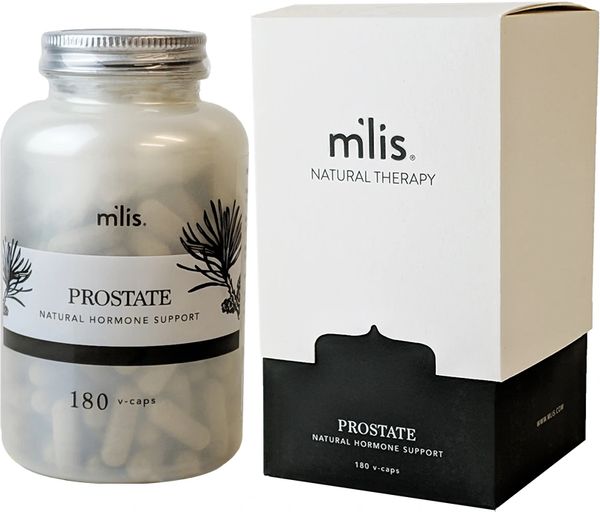 M'LIS PROSTATE Natural Hormone Support (180 v-caps)
M'LIS PROSTATE Natural Hormone Support (180 v-caps)
Product Details
​

M'LIS PROSTATE contains unique herbs that cooperatively work together to support the health and wellness of the prostate gland.
This formula contains vital nutrients that have been documented to not only support optimal prostate function but also helps support general health and well-being.

Inflammation is reduced, circulation is increased and frequent urination is diminished.
M'LIS PROSTATE brings help and hope in the form of 19 ingredients carefully blended to support prostate health.

Features and benefits:
Support prostate health

Promotes healthy circulation

Reduce frequent urination
Ingredients: Queen of the Meadow, Juniper Berry, Corn Silk, Parsley Herb, Saw Palmetto Extract, Uva Ursi Extract, Buch Leaf, Echinacea Root, Marshmallow Root, Dandelion Root, Pumpkin Seed, Golden Seal Root, Mucuna Pruriens, Vanadium, Molybdenum, Iodine, Zinc, Manganese, Beta- Sisterol
Other Ingredients: Vegetable Cellulose (Capsule)
Suggested Use
: Take 3 capsules daily with a large glass of water















Reviews