M'LIS PROBIOTIC Synergized Acidophilus (90 v-caps)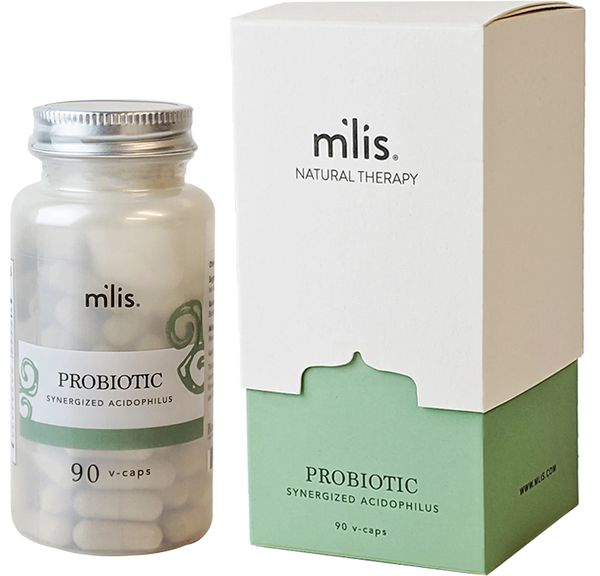 M'LIS PROBIOTIC Synergized Acidophilus (90 v-caps)
M'LIS PROBIOTIC Synergized Acidophilus (90 v-caps)
Product Details
M'LIS PROBIOTIC contains friendly microbes to control the population of hostile bacteria and yeast, especially after times of intense stress, infection, antibiotic therapy, or any event that may cause immune system depletion.

It provides friendly bacteria to strengthen the immune system and maintain and revive overall health.

This specialized formula is enteric coated which ensures that the formula will be absorbed only where it is needed most, within the intestines. 


Features and benefits:
Prevent bad breath, gas, and bloating

Improve the overall health of the skin

Balance estrogen levels

Improves the overall health of the skin by combating harmful bacteria

Helps prevent bad breath, gas and bloating

Pure healthy bacteria

Support the body's natural defense

Helps to maintain healthy intestinal activity
Ingredients: Vitamin A, Vitamin C, Biotin, Zinc Citrate, Lactobacillus Acidophilus, Barberry Root (bark), Licorice (root), Pau d' arco (bark), Garlic (clove), Golden Seal (root).
Other Ingredients: Vegetable Cellulose (Capsule), Rice Flour

Suggested Use
: Take 1 or 2 capsules 4 times daily as needed with a large glass of water















Reviews