M'LIS LIFT Facial Masque 2 oz. (59 ml)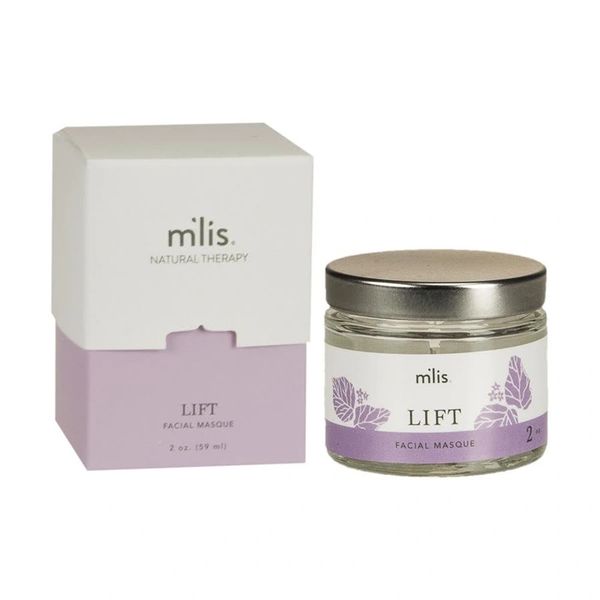 M'LIS LIFT Facial Masque 2 oz. (59 ml)
M'LIS LIFT Facial Masque 2 oz. (59 ml)


Product Details
M'LIS "Lift Facial Masque" draws embedded impurities out of the pores of the skin through reverse osmosis.


It is a superior lifting and tightening facial masque that stimulates cell renewal without dehydrating.




Specialized enzymes, proteins, and amino acids help induce the fibroblast cells to start reproducing new collagen fibers and elastin strands. This is essential for progressive results in the restoration of skin elasticity and resilience. Lift is a natural alternative to a surgical facelift.



Features and benefits:
Deeply cleanse acne-prone skin




Reduce the appearance of fine lines and wrinkles




Diminish the look of large pores




Tighten the appearance of sagging skin
M'LIS LIFT FACIAL MASQUE HELPS WITH:
Acne
Wrinkles
Enlarged Pores
Blackheads
Drooping and sagging skin
Ingredients: Hydrolyzed Egg Protein (Albumen), Glycine Soja (Soybean) Protein, Bee Pollen Extract, Milk Powder Protein, Hydrolyzed Oat Flour, Wheat Germ, Ascorbic Acid, Lanalbine, Enzymes, RNA Factor, Aloe Powder, Lysine, Hazelnut Powder, 180 Mineral Complex.
Suggested Use: Mix 1 teaspoon of M'LIS Lift Facial Masque with 3/4 M'LIS Activate Aloe Activator. Apply the masque to the entire face and neck using upward brush strokes with a facial brush. Allow to dry and tighten for 60 minutes then remove by flooding with warm water. 













Reviews