M'LIS HYDRATE Skin Hydrating Drops 2.5 oz. (74ml)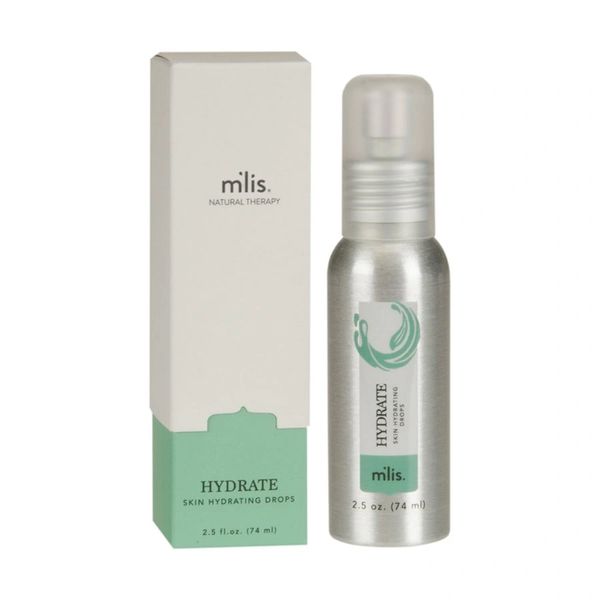 M'LIS HYDRATE Skin Hydrating Drops 2.5 oz. (74ml)
M'LIS HYDRATE Skin Hydrating Drops 2.5 oz. (74ml)
Product Details
M'LIS HYDRATE provides long-lasting moisture retention to reduce the appearance of fine lines and wrinkles.
It helps alleviate skin conditions, such as psoriasis and rosacea. Hyaluronic acid can absorb one thousand times its weight in moisture "literally a super magnet for moisture" when applied to the skin.
Hyaluronic Acid, the main ingredient in M'LIS HYDRATE skin serum is a naturally occurring part of the human skin like collagen and elastin. This liquid is a component of connective tissue whose function is to cushion and lubricate.


Features and benefits:
Reduce the appearance of fine lines and wrinkles

Lock in hydration for visibly plump skin

Improve penetration of skin care products

Assist skin in deeper penetration of additional treatments applied to the skin

Skin feels dewier 

Bags under eyes become lighter


Ingredients: DI Water, Aloe Barbadensis, Hyaluronic Acid, Chamomilla Recutita (Matricaria) Flower Extract, Vegetable Glycerin, Germall Plus, Sodium PCA, Polyquarternium-10.
Suggested Use: After cleansing and while the skin is still moist, gently spread a dime sized amount of M'LIS Hydrate over the skin of the face and neck. 

















Reviews