M'LIS FIRM Facial Gel 2.5 fl. oz. (74ml)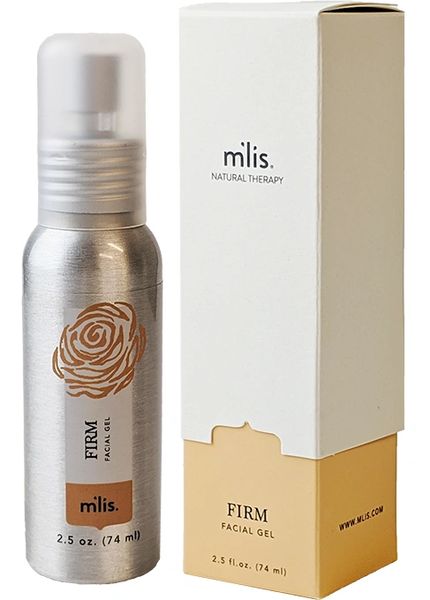 M'LIS FIRM Facial Gel 2.5 fl. oz. (74ml)
M'LIS FIRM Facial Gel 2.5 fl. oz. (74ml)
Product Details
 

Tighten and tone the skin's appearance.  Reduce the look of wrinkles.  Revitalize premature aging skin

M'LIS FIRM stimulates the skin's natural abilities to care for and protect itself from environmental conditions. It acts as helps to protect and moisturize.

M'LIS FIRM is a tool in the prevention of premature aging, maintaining the skin's youthful qualities longer than nature itself would allow.
M'LIS FIRM increases cell renewal, You can see a significant reduction of wrinkles is experienced.
Firm shields, moisturizes, and protects the skin from environmental conditions, aiding in the prevention of premature aging. Firm leaves the skin looking and feeling fresh, renewed, and healthier.


Features and benefits:
Reduce the look of wrinkles

Revitalize premature aging skin

Tighten and tone the skin's appearance

Shield, moisturize and protect skin
Ingredients: Purified Water, Aloe Vera Gel, Hydrolyzed Collagen, Carbomer, Propylene Glycol, Benzyl Alcohol & Caprylhydroxamic Acid, Glycerin, Triethanolamine.
Suggested Use: After cleansing, apply M'LIS FIRM in a very thin layer over the entire face and neck morning and night before moisturizing. It can be applied under moisturizer. 



















Reviews