M'LIS DETOX Body Purifier (90 v-caps)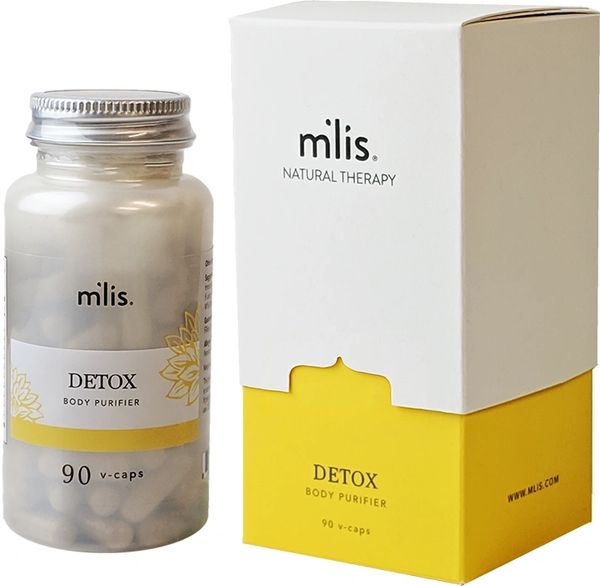 M'LIS DETOX Body Purifier (90 v-caps)
M'LIS DETOX Body Purifier (90 v-caps)
Product Details
M'LIS Detox Body Purifier is part of the complete M'LIS Detoxification Kit and also included in the M'LIS Total Body Cleanse packets.
M'LIS Detox Body Purifier helps cleanse your circulatory, lymphatic, and respiratory systems.
This product helps removes bacteria, viruses, and toxins that impair immune function and cause illness.

This supplement may also be used as an individual supplement to strengthen the immune system in times that it may be compromised.

Features and benefits:
Relieve gas and pains in the bowels




Lower inflammation in the system




Lubricate the intestinal tract




Boost Immune System

Fights bacteria, virus, yeast, mold, and worms

Removes environmental chemicals and harmful food additives
Ingredients: Red Clover Blossom, Burdock Root, Dandelion Root, Echinacea Purpurea Herb, Ginger Root, Sarsaparilla Root, Oregon Grape Root, Burdock Seed, Golden Seal Root, Yellow Dock Root.
Other Ingredients: Vegetable Cellulose (Capsule).
Suggested Use: Take 2-3 capsules daily with a large glass of water













Reviews