M'LIS CLAY Facial Masque 2 fl oz. (59 ml)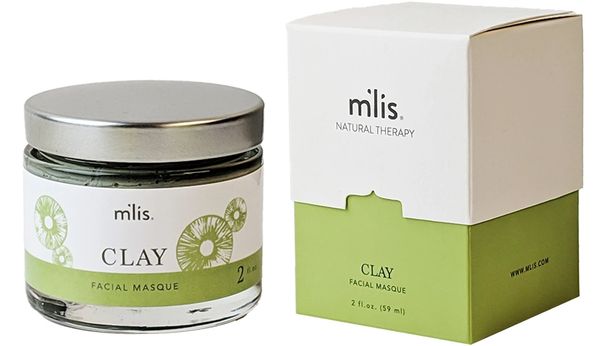 M'LIS CLAY Facial Masque 2 fl oz. (59 ml)
M'LIS CLAY Facial Masque 2 fl oz. (59 ml)
Product Details
M'LIS CLAY Facial Masque is a therapeutic indulgence for acne-prone skin

Aloe, and pure French clay combine to absorb excess oils and support the skin in the fight against blemishes.  This 30  minute treatment purifies and refines skin texture.
Features and benefits:
Actively absorb excess oils

Reduce visible signs of acne

Eliminate skin impurities

Purify and refine skin
Ingredients: Montmorillonite (French Green Clay), Aloe Barbadensis, Bentonite, Vegetable Glycerin, Carbopol-940, Ocimum Basilicum (Basil) Flower/Leaf Extract, Tissue Respiratory Factor (UV Stressed Yeast Lysate), Lecithin, Germall Plus, Triethanolamine, Hedychium Coronarium Root (Hawaiian White Ginger) Extract, Mucopoloysaccharides, Papin.
Suggested Use: Prior to application, stir well. Apply to clear skin with a professional sturdy facial brush in upward stokes beginning at the neck. Allow to dry for 30 minutes then flush with warm water.



















Reviews