M'LIS CALCIUM Liquid Gel Caps (100 softgels)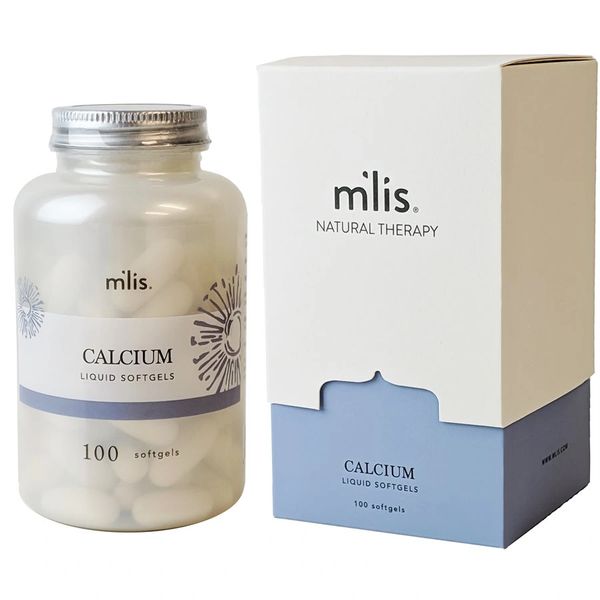 M'LIS CALCIUM Liquid Gel Caps (100 softgels)
M'LIS CALCIUM Liquid Gel Caps (100 softgels)
Product Details
M'LIS CALCIUM LIQUID SOFTGEL is packaged in a soluble liquid gel form which allows it to be more easily absorbed by the body. Unlike antacid or press tab sources of calcium, the body easily absorbs 600 mg calcium carbonate. 
When taken as directed M'LIS Calcium provides the necessary 1200 mg of calcium your body needs each day.
It provides the necessary 1000-2000 mg of calcium each day and is free from yeast, corn, wheat, milk, sugar, starch, preservatives, soy, and artificial colors.  

Features and benefits:
Increases bone strength and cardiovascular health

Helps prevent osteoporosis, muscle pains, insomnia, hyperactivity, menstrual cramps and blood clotting problems

Works with magnesium for cardiovascular health

Ease restless leg syndrome
Aid in weight management
Ideal for those who have/are :
Osteoporosis

Children
Pregnant/nursing

Bowel/digestive diseases
Lactose intolerant
Follows a vegan diet
Active Ingredients: Calcium Carbonate, Vitamin D3 (as Cholecalciferol)
Inactive Ingredients: Soybean Oil, Lecithin, Beeswax, Gelatin, Glycerin, Purified Water, Titanium Dioxide
Suggested Use: Take 2 to 4 soft gels daily, with a large glass of water
















Reviews