M'LIS ACTIVATE Aloe Activator 2.5 fl oz. (74ml)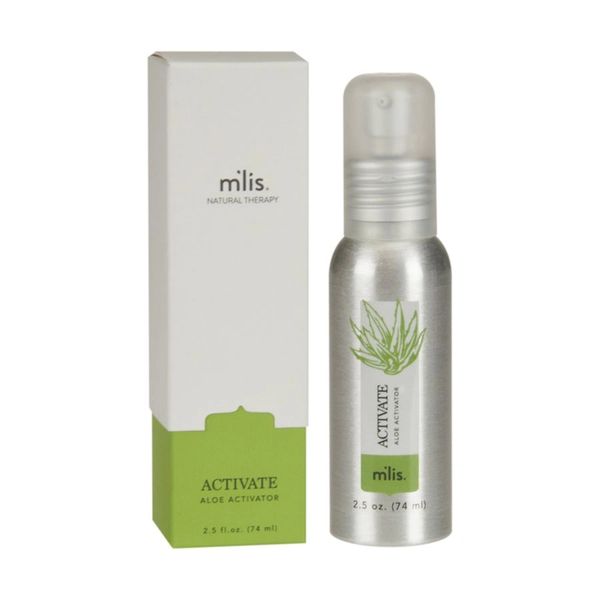 M'LIS ACTIVATE Aloe Activator 2.5 fl oz. (74ml)
M'LIS ACTIVATE Aloe Activator 2.5 fl oz. (74ml)
Product Details
M'LIS ACTIVATE Aloe Activator has antiseptic properties that help give greater health and color to the skin.
Great for all types of skin by working not only as a hydrator and skin softener, but as a natural anti-fungal and antibiotic.
Features and benefits:
Restore health to the skin

Remove impurities from the skin

Tone and hydrate skin

Can be used to help remove M'LIS Clay Masque

A skin freshener and toner under make-up
Ingredients: Aloe Barbadensis Leaf Juice, Sodium Benzoate, Citric Acid, Potassium Sorbate, Methyl Paraben.
Suggested Use: Massage gently into skin in upward strokes.

- With M'lis Lift Masque- Mix one teaspoon of M'lis Lift powder with 3/4 teaspoon of M'lis Activate and stir until smooth. Apply a light film over entire face and neck, using upward brush strokes. Allow to dry and tighten for 60 minutes then remove by flooding with water. Patch Test recommended.














Reviews