Medium/Fourfold Brown Wallet With Patched Design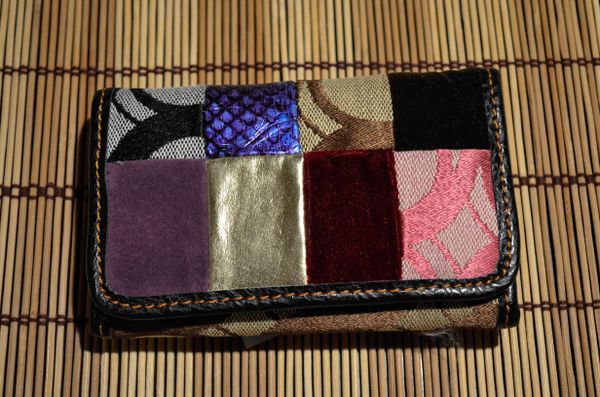 Medium/Fourfold Brown Wallet With Patched Design
Medium/Fourfold Brown Wallet With Patched Design
Color: Mltiple Color, Black Interior
Size: L 4" x W 5.75"

Fourfold wallet. With multiple rectangular patches of mix and match colors, fabrics and patterns. Plenty of space for your credit cards and Id's. One zippered pocket inside. Big pockets for your checkbook, money or other purposes. Black interior. Simple button to close. One Zippered pocket at the back for your coins.
*Slight variation in fabric design. Photo may not reflect the true colors of the products.

Reviews