Massage Pro Electronic Kit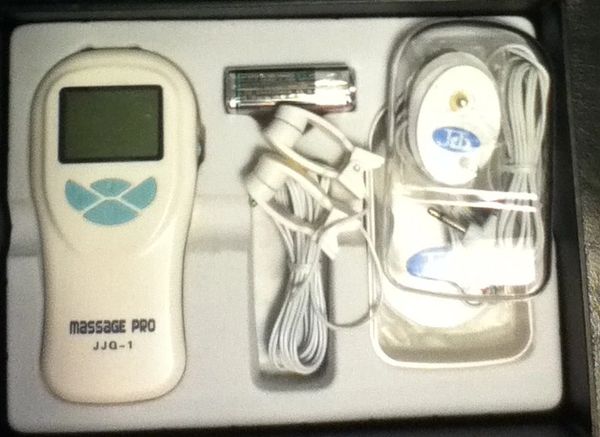 Massage Pro Electronic Kit
Massage Pro Electronic Kit
Get an instant massages in the privacy of your own home.  No more hourly rate payment with your massage therapist.

How much do you pay per hour of your body massage?  For the price of 1 to 3 massage treatments you could own the Massage Pro device and enjoy its  soothing electronic stimulation.  Furthermore, you can do this in the privacy and comfort of your own home or even while you are traveling.
This device is FDA-approved.  It stimulates your muscles with tapping, kneading, and grabbing sensations.  It uses bio-electric impulses to increase endorphin production, which are the body's natural pain killers. Using 6 massage modes,  this device aids in relieving  any aches, pains  and soreness you may be feeling.
The kit  contains the following:
Instruction Manual
Pressure Point Chart For Acupuncture
Massage PRO Unit
Ear Clips
2 Pairs of Pads (large and small)
Pad wires
9-volt battery
Reviews