Mama Sita's Pansit Bihon Rice Noodle Stir Fry Mix Net Wt. 1.4 oz Lot of 3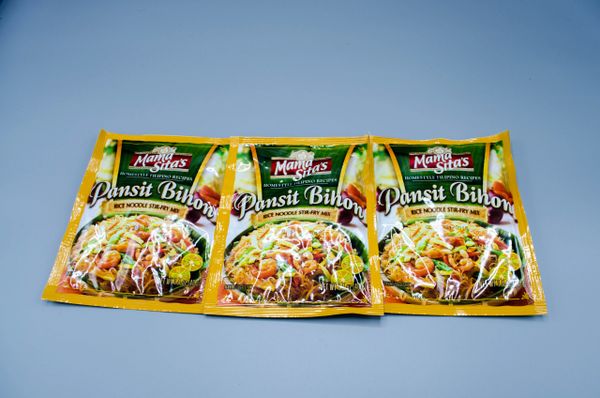 Mama Sita's Pansit Bihon Rice Noodle Stir Fry Mix Net Wt. 1.4 oz Lot of 3
Overview:
Well-known Mama Sita's Pansit Bihon Rice Noodle Stir Fry Mix for making delicious Pansit Bihon. The most versatile star of the fiesta, this noodle dish can feature shrimp and chicken in the same bed of garlicky, stir-fried goodness.
Serve topped with scrambled egg slices, chopped spring onions, fried garlic and calamansi on the side. Product of the Philippines
Net Wet 1.4 oz

Allergen Advice: Contains Soybeans and wheat.
Reviews