MAGIC COLLECTION:5 TRAVEL MANICURE SET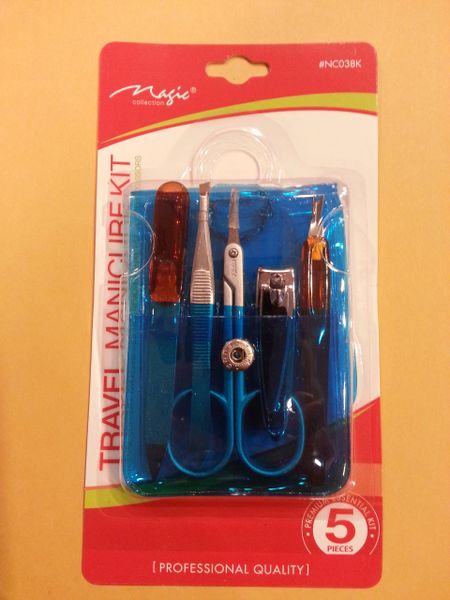 MAGIC COLLECTION:5 TRAVEL MANICURE SET
MAGIC COLLECTION:5 TRAVEL MANICURE SET

Specifically used for all manicure needs. It contains the following:

1. Nail Clipper: Trim along the natural line. Be careful not to cut below the nail bed. Use file to smooth and shape rough edges and gently clean under nails.

2. Cuticle Remover: Remove the dead cuticle area by gently moving remover around cuticle rim, being careful not to damage healthy cuticle area.

3. Slant Tweezers- Grasp a single strand of hair, as close to the base as possible, and gently pull out in the direction in which the hair grows.

4. Cuticle Scissors- Gently push cuticles back and trim carefully with this.

5. Sapphire File- Always begin with dry nails to help prevent peeling. Use coarse side to file nails to desired length and shape. Use fine side to smooth and finish edge. To help prevent splitting file in one direction only.

CAUTION:

Follow the expert tips. Do not use if skin is broken or swollen. In case of circulatory impairment or diabetes, consult your physician.

Purchase your own now.
Retails for $10.00 plus tax
Reviews