Healthy Sexy Hair Soy Tri-Wheat Leave-In Conditioner 8.5 oz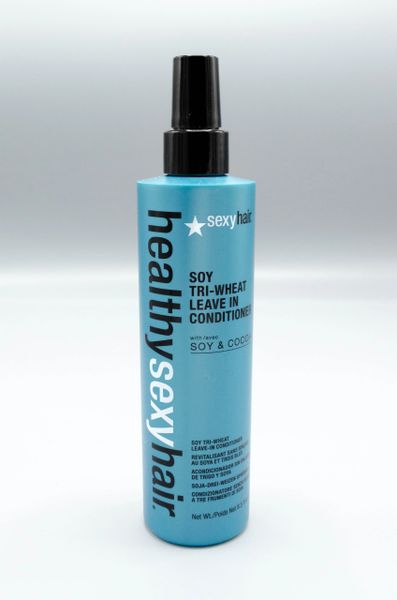 Healthy Sexy Hair Soy Tri-Wheat Leave-In Conditioner 8.5 oz
Sexy Hair Healthy Sexy Hair Soy Tri-Wheat Leave-In Conditioner 8.5 oz

It's the ultimate detangler!
Truly an amazing conditioner that reconstructs, moisturizes and combats environmental stresses.
Soy and Tri-Wheat Proteins penetrate the hair, while moisturizers detangle for softness.
Soy strengthens and moisturizes while wheat protein enhances shine and body
Will never over-protonize the hair due to the even balance of soy, wheat and cocoa.  Contains Pro-Vitamin B5 that moisturizes and provides shine and body.  Has Cocoa that extract helps smooth and condition.
Reviews