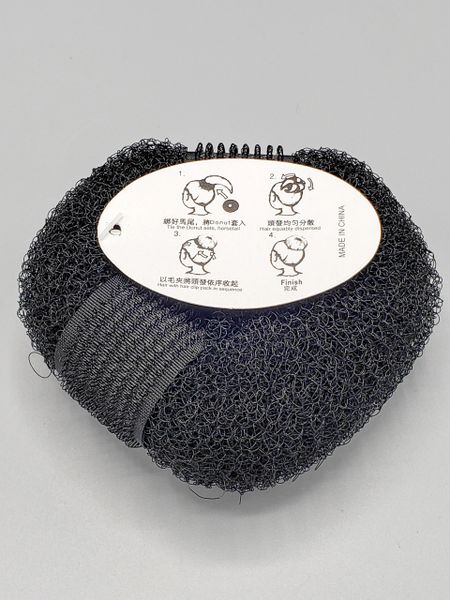 Hair Donut Form Small
This is a great styling tool to level up any updos or any desired hairstyle.  Use it as a foundation to build your hairstyle/updo. Use it to maintain the shape you like.  Suits any types of hair-fine to thick hair.  
Great tool for any hairstylists either experts or beginners.  Use this styling tool to achieve your hair goal faster.  Helps you work less, saves you time and gives longevity to your updo/hairstyles.

Shape:  Round
Color: Black
Size:   Diameter 8 cm/3 inches, Thickness 3 cm/ 1.5 inches
Reviews