GOING VEGAN: A COMPLETE GUIDE TO A CRUELTY FREE DIET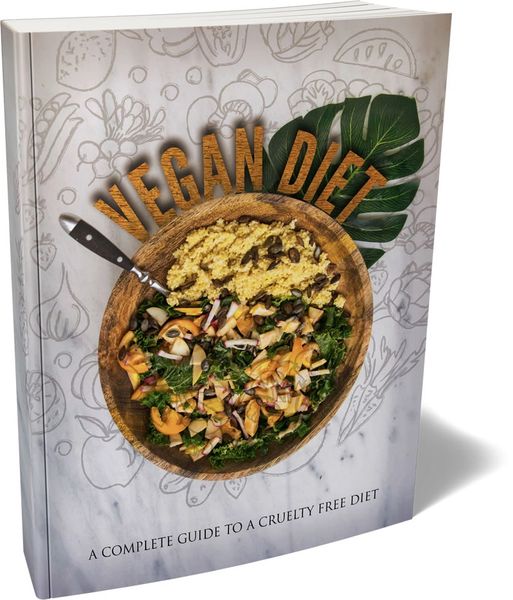 GOING VEGAN: A COMPLETE GUIDE TO A CRUELTY FREE DIET
This product is an eBook.  Access to this eBook will be emailed to you. Please provide a valid email address upon check out. 
$88 Value with the Bonuses Included, Now on SALE!!!

Whether you want to learn more about veganism and what it means, or you are seriously considering a vegan lifestyle and want a guide to help to show you the way, you have just come to the right place.
You will learn the basics of a Vegan Diet and how it can benefit not only your body and mind but also the world around us.
You will understand what veganism actually means.
You will be guided through all the questions you may have, and tools and resources will be provided for those questions this training may not address.
You will even learn the difference between Vegetarianism and Veganism.
You will also learn how to build new habits in your journey to begin your new lifestyle.
Here's Just A Quick Preview Of What You'll Discover Inside
What is a Vegan Lifestyle and Why Does It Matter?
What is the Difference Between Vegetarianism and Veganism?
Staying Healthy While Living Vegan
Staying Healthy While Living Vegan
Old Habits Die Hard, Here's How
Identifying Your Values and Sticking To Them
Identifying Your Values and Sticking To Them
Meal Planning and Preparation
Completing the Vegan Lifestyle With Exercise and Proper Hydration

Plus, a whole lot more...

When You Make The Wise Decision To Grab This Today,
You'll Also Get These Fast Action Bonuses (Vegan Diet Cheat Sheet ($27 Value, Vegan Diet Mind Map $17 Value,  and  Vegan Diet Resource Guide $17 Value) 

This is the easiest way to actually live a Cruelty-Free Diet!

_____________________

Try This Guide On MY DIME… There's No Risk!  

 FULL 30 days to decide if this is for you…

If for any reason, or no reason at all, you're not 100% satisfied with what's inside, simply send me an email, and I'll refund every penny of your tiny investment…

No questions asked!

After 30 days from the date, eBook access has been given, whether used or not,  there are no refunds.  

By purchasing this book, you agree to the following:  
Reviews