Filigree Forehead Charm: Circle shape Hair Decoration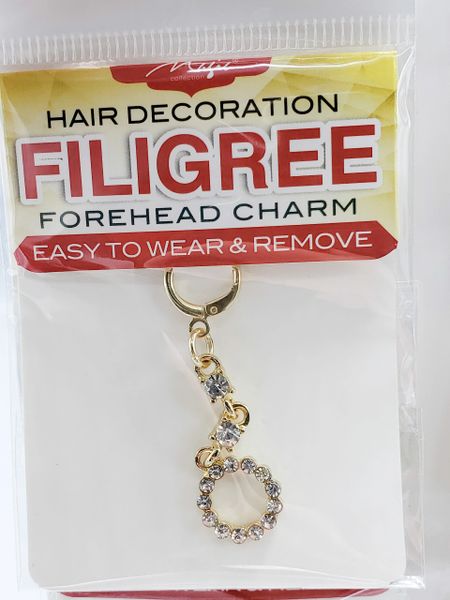 Filigree Forehead Charm: Circle shape Hair Decoration
Filigree Forehead Charm: Circle shape Hair Decoration

Retails for $19.99.  On SALE NOW!
Easy to wear and remove.  All you have to do is hook the clasp in your hair to let the charm dangle nicely in your forehead.  
The charm is about 0.5 inch, with the chain it is about 1.25 inch long.  For daily hair styling or for your special events.    
WARNING: Not intended for children under 12 years of age.
Item# Filicha18
Color: Clear/Gold
Reviews