EXPURTISE EFFECTIVE ANTI-AGING EYE SERUM 0.5 fl. oz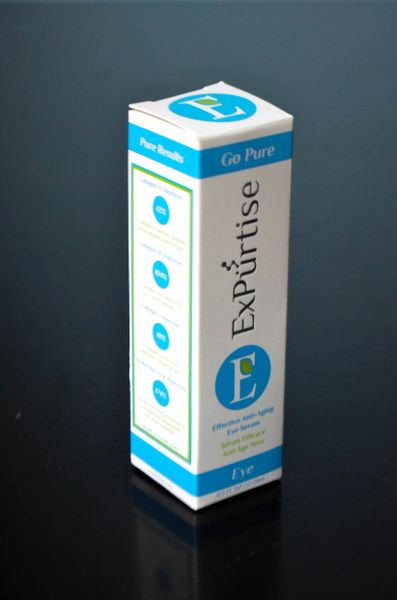 EXPURTISE EFFECTIVE ANTI-AGING EYE SERUM 0.5 fl. oz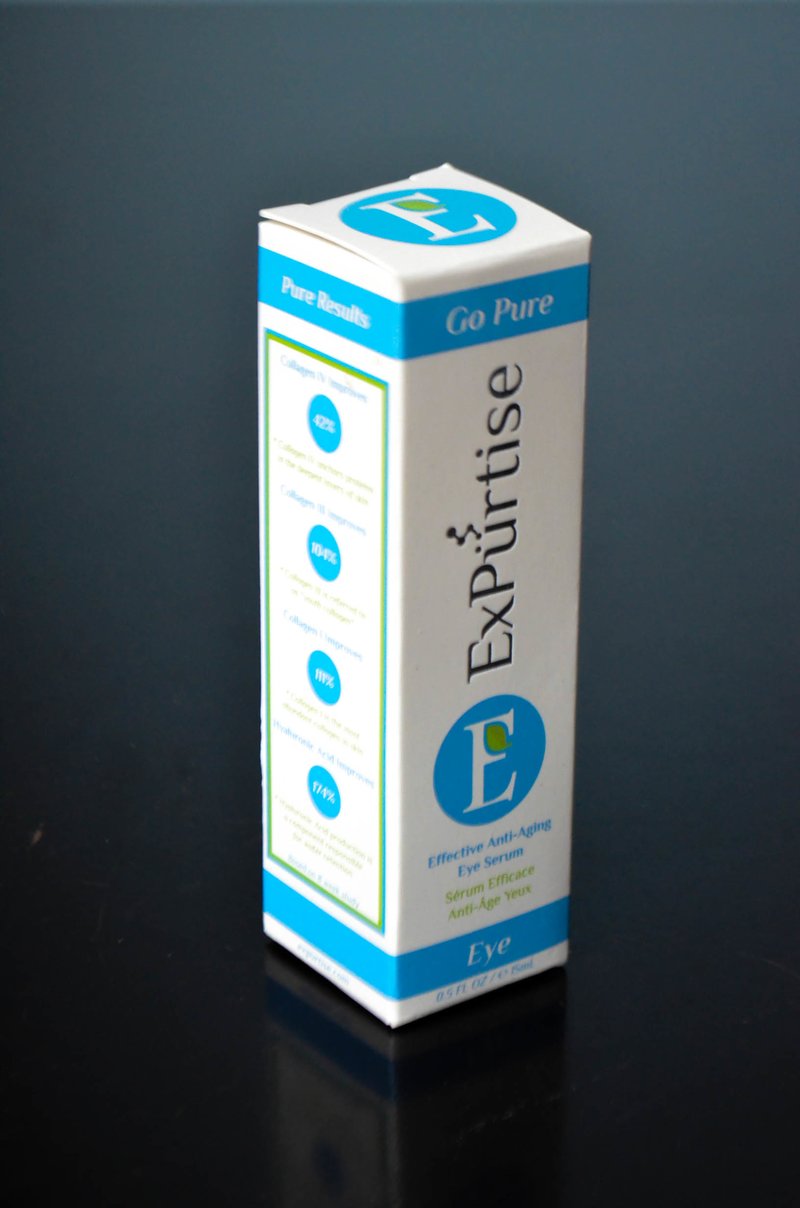 EXPURTISE ANTI-AGING EYE SERUM:
This effectively combats dark circles, crow's feet, and expression lines.
Relaxes wrinkles with a potent dose of wrinkle neuropeptides
Reduces puffiness around the eyes.
Contains Vitamin K to soften the appearance of dark circles.
Reduces signs of aging and promotes a more youthful appearance with its age minimizing actives.
Perfectly pH balanced, for all skin types. Use daily in your skin regimen.
Contains 20 Eco-certified organic extracts
INGREDIENTS:
Water (Reverse Osmosis), Glycerin, Caprylic/Capric Triglycerides, Licorice Root Extract, Palmitoyl Tripeptide-5, Bearberry Leaf Extract, Vitamin C, Matrixyl 3000, Hyaluronic Acid, Matrixyl Synthe 6, Cocoa Butter, Shea Butter, Allantoin, Sodium Phytate, Linoleic Acid, Vitamin A, Vitamin C, Coenzyme Q-10, Vitamin E, Simulgel, Glyceryl Stearate SE, Sweet Almond Oil, Mica, Titanium Dioxide, Pro-vitamin B5, Vitamin K, Chrysin, [Certified Organic Extracts: Gotu Kola, Echinacea, Rosemary, Mango Seed Butter, Acai Berry, Blueberry, Matricaria Flower, Cranberry, Cucumber, Goji Fruit, Apple, Green Tea Leaf, Mangosteen Peel, Noni, Passion Flower, Pomegranate, White Tea Leaf, Grapefruit, Sesame Seed Oil, Globularia Cordifolia Callus Culture], Caffeine, Yeast Polysaccharides, Radish Root Ferment Filtrate (Leuconostoc).

Reviews