Ella Comb Necklace & Earrings Set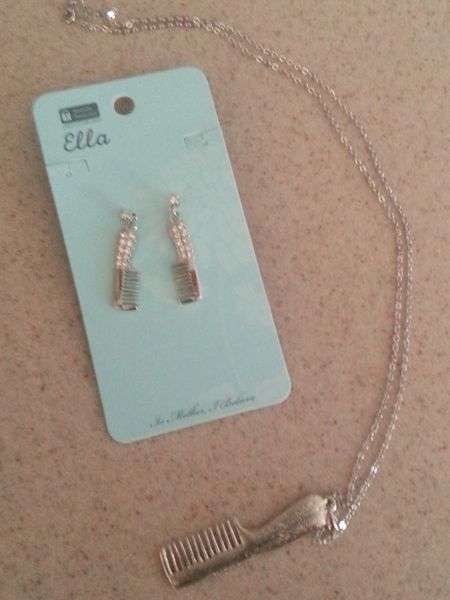 Ella Comb Necklace & Earrings Set
Ella Comb Necklace & Earrings Set
Retails for $19.99. On SALE NOW!
Fashion Jewelry- Necklace & Earrings Set for Cosmetologist
These jewelries are so chic and fashionable and they are perfect for any hair stylist or colorist to wear daily at work or on special occasion. Get one and make this a great way to advertise what you do to network or start a conversation.
WARNING: Not intended for children under 12 years of age.
Color: Silver
Earrings- Dangling with hook, 1" Comb With Rhinestones Earrings
Necklace- 2.0 Comb With Rhinestones Pendant. Chain is 12.5".
Lead Compliant. Security Protected
Made in China
Reviews