Convenient Airline Travel Kit (2.4 oz/container)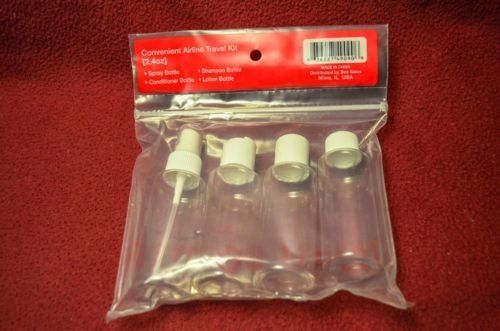 Convenient Airline Travel Kit (2.4 oz/container)
Convenient Airline Travel Kit (2.4 oz/container)
You will receive 1kit.
This 4 pcs Travel Container kit are great for use for cleanser, moisturizer, liquid soaps, toner, lotions, shampoo & conditioner.
Easy to use and easy to store.
Give a kit to each member of the family. Or store for you when you want to travel with variety of skincare or hair care products.
Retails for $8.00/kit plus tax on the local shop.

On SALE NOW!



1 Spray Bottle
1 Conditioner Bottle
1 Shampoo Bottle
1 Lotion Bottle
Reviews