CHK-Health Smart - Natural Epsom Salt - Lot of 2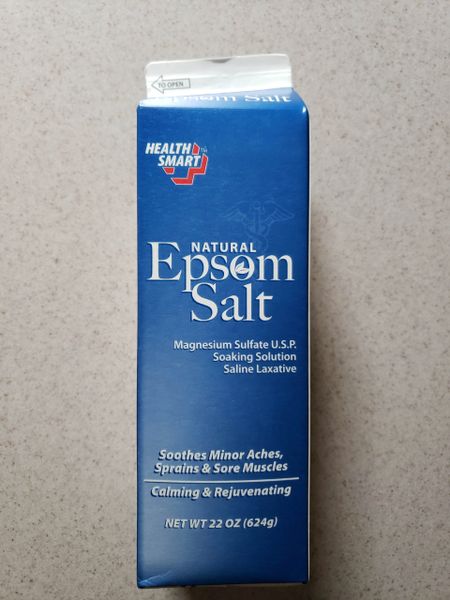 CHK-Health Smart - Natural Epsom Salt - Lot of 2
Trusted by hospitals and loved by families. 
Soothies Minor Aches, Sprains, take the sting out of insect bites, draw out splinters, and alleviate pain from sports and overexertion. 
Calming & Rejuvenating
For Foot Soothing Soaking Solution. 
Note: Hot or warm soaks should not be used by individuals with diabetes except on the advice of a physician. 
Reviews