CALA HAIR JEWELRY # 85804 Be Dazzled 40pcs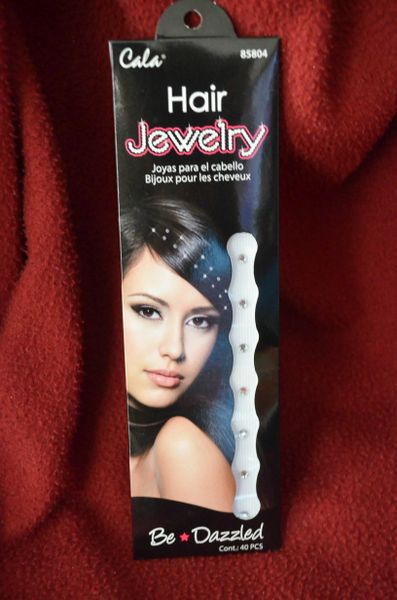 CALA HAIR JEWELRY # 85804 Be Dazzled 40pcs
CALA HAIR JEWELRY # 85804 Be Dazzled 40pcs
· Made in South Korea
· Hot iron rhinestones to style your hair on a daily basis or special occasions such as birthdays, weddings or proms.
· 4mm Set
· 40pcs /package. You decide where to place the jewels and how many do you want to use.
· Easy to use
· Hair application using any flat iron set to 300 to 400 degrees Fahrenheit.
· Do NOT apply heat on your hair for more than 10 seconds.
· Detailed instructions illustrated on the back of the package
· Hair jewelries will detach after 3-10 days with regular shampooing.
· For quick removal, rub the jewels between your fingers using a small amount of alcohol based solvent.
· Save money by doing it yourself instead of paying for lots of money in the salon to style your hair with gems.
CAUTION:
Small pieces. Choking hazard. Not recommended for children ages 7 and younger.

Adult supervision required.
Reviews