Bioelements Sensitive Skin Cleanser 118 ml/4 fl oz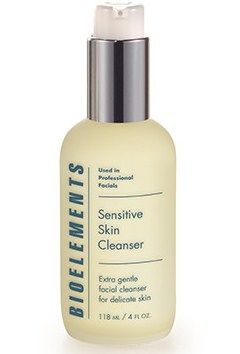 Bioelements Sensitive Skin Cleanser 118 ml/4 fl oz
Bioelements Sensitive Skin Cleanser  118 ml/4 fl oz
Extra gentle facial cleanser for delicate skin. 
This Sensitive Skin Cleanser protects sensitive skin from moisture loss and visible irritation. Olive oil cleanser lifts away impurities, calms and soothes. A great sensitive skin cleanser without irritating side effects. Gently melts away makeup, pollutants and excess sebum, leaving skin soft and comfortable. With water-activated olive, kiss seed and safflower oils that convert to a gentle foam. Free of artificial colorants and synthetic fragrance. 
Purchase your own now.
Reviews