BIOELEMENTS RESTORATIVE CLAY 73ml/2.5 fl oz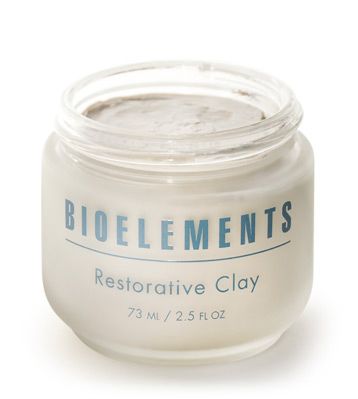 BIOELEMENTS RESTORATIVE CLAY 73ml/2.5 fl oz
BIOELEMENTS RESTORATIVE CLAY 73ml/2.5 fl oz

Known to act like a vacuum to absorb excess oil and dirt, and at the same time, improve hydration, and refines the skin pores. A lot of people of ages 18-65+ agree that it is a great product and highly recommended to use. 
Benefits of using Bioelements Restorative Clay
Refines pores

Improves skin's texture
Absorbs excess oil and dirt
Dermatologist and clinically tested to be non-irritating
Used 2 times a week will last 6 months!
Reviews