BIOELEMENTS PUMICE PEEL 73 ml/2.5 fl. oz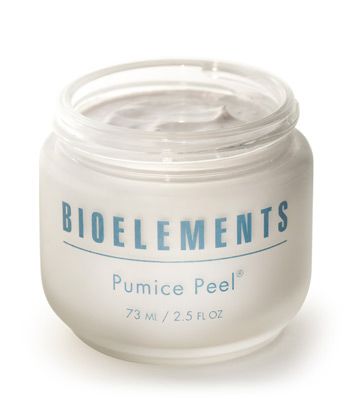 BIOELEMENTS PUMICE PEEL 73 ml/2.5 fl. oz
BIOELEMENTS PUMICE PEEL 73 ml/2.5 fl. oz

Manual microdermabrasion treatment that utilizes pumice crystals in a unique exfoliating base to buff away dull, dreary cells and reveal fresh, new skin.

Directions
Apply an ample amount over clean, moist skin avoiding the eye area. Gently massage over skin for one minute and rinse off thoroughly. Use once or twice a week as needed.

Benefits:
Removes dead cell layers, 




Revealing fresh and new skin Smoothes skin 




Improves look of lines Targets pores Used 3 times a week will last 8 months!



Reviews