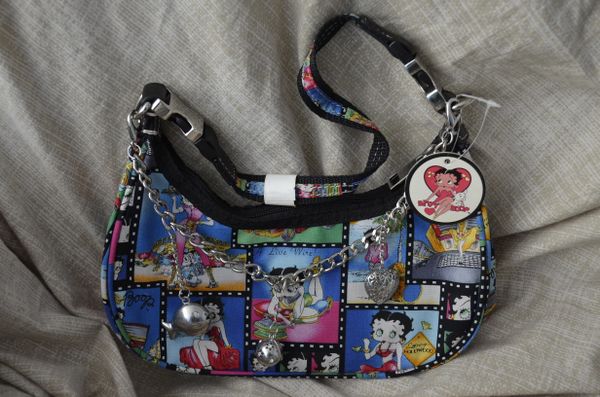 Betty Boop Bag
Betty Boop Bag
Size:  L x W 4.5" X 9.5"

This is a cute Betty Boop small cloth purse. Front has a removable metal chain with hanging ornaments such as a whale, a round ball with stars and a heart with bling.
Very nice daily accessory if you don't carry a lot of items.  Get if for a kid or a teenager who is fond of Betty Boop. 
A great product that should not be missed. Purchase your own now.
Reviews